When we are young, we dream of having a puppy of our own. Many kids love dogs, and many parents will get one for their child when they are ready to take over the responsibility of caring for it. However, there are a few things that you must pay attention to if you want your dog or the puppy you just got your kid to stay healthy. Here are a few tips that will help you be a good dog owner.
The right food
Many dog owners think that their pet can eat any human food. But in fact, there are some you can give, others in moderation and some car bad for your four legged friends. If you want to know which food is good and what you must avoid, this infographic will give you an idea which will help you keep your dog healthy and strong. Never give your dog sweets or fatty foods as their metabolism cannot break them down and it will make them sick. You may have seen some online videos or images of dogs drinking alcohol, this can be toxic to them, and your pet may end up in bad shape.
Cleanliness
You need to ensure your dog is clean even though they like to run and play in the dirt. Give your pet a bath once or twice a week and immediately after they get themselves dirty after playing outdoors. You must also give them a clean and safe place to sleep. It will be best if you can have your pet inside the house but if they have a kennel in the garden, make sure you clean it regularly and keep it safe from the elements. You should not allow your dog to get wet for the rain or even the mist. Hot sun is also not suitable for some breeds. If you have Siberian Huskies and live in tropical climate, you will have to keep them inside air conditioning as they need cold conditions to stay healthy.
Training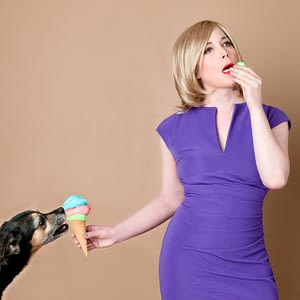 When you get a new puppy, make sure you start training them once they are a few months old. Take them for daily walks in the morning and the evening so they can relieve themselves. When you do this, they will not go inside the house. You should also teach them how to sit, sleep and rollover, etc. These tricks will come with time, and you can reward them when they do something good.